Gardasil HPV Vaccines Found Contaminated with Recombinant DNA
22 November 2011 |

Eddie Sage  |

SOTT
In seeking answers to why adolescent girls are suffering devastating health damage after being injected with HPV vaccines, SANE Vax, Inc decided to have vials of Gardasil tested in a laboratory. There, they found over a dozen Gardasil vaccine vials to be contaminated with rDNA of the Human Papillomavirus (HPV). The vials were purchased in the United States, Australia, New Zealand, Spain, Poland and France,
indicating Gardasil contamination is a global phenomenon
.
This means that adolescents who are injected with these vials are being contaminated with a biohazard – the rDNA of HPV. In conducting the tests, Dr. Sin Hang Lee found rDNA from both HPV-11 and HPV-18, which were described as "firmly attached to the aluminum adjuvant."
That aluminum is also found in vaccines should be frightening all by itself, given that aluminum should never be injected into the human body (it's toxic when ingested, and it specifically damages the nervous system). With the added discovery that the aluminum adjuvant also carries rDNA fragments of two different strains of Human Papillomavirus, this now reaches the level of a dangerous biohazard – something more like a biological weapon rather than anything resembling medicine.
As SANE Vax explains in its announcement, these tests were conducted after an adolescent girl experienced "acute onset Juvenile Rheumatoid Arthritis within 24 hours" of being injected with an HPV vaccine.
rDNA Found in Gardasil is Genetically Engineered
The rDNA that was found to be contaminating Gardasil is not "natural" rDNA from the HPV virus itself. Rather, it is a genetically engineered form of HPV genetic code that is added to the vaccines during their manufacture.
As Dr. Lee, the pathologist who ran the laboratory tests identifying the biohazard contamination of Gardasil said:Innocent Girls being injected with genetically engineered HPV rDNA
What all this means is that through Gardasil vaccines, innocent young girls are being injected with the recombinant DNA of HPV, and that this biohazardous substance persists in their blood. The implications of this are rather scary, as Dr. Lee explains:The vaccine industry, of course, has a long and dark history of its vaccines being contaminated with cancer-causing viruses and other frightening contaminants. Watch the astounding video of Merck scientist Dr. Hilleman openly admitting that polio vaccines were widely contaminated with SV40 viruses that cause cancer. It's called "Merck vaccine scientist admits presence of SV40 and AIDS in vaccines – Dr. Maurice Hilleman" and was partially narrated by Dr. Len Horowitz. You can view the full transcript of this extraordinary interview here.
If you thought vaccines were safe, think again. Get informed. Learn the truth, and please share this story so that others may also be informed.
Listen up, folks: Why do you think the vaccine industry pushed so hard for total financial immunity under the government's vaccine injury compensation plan? Because they knew that if the truth ever got out about how many cases of cancer, autism and even death were truly caused by vaccines, they would be financially wiped out!
47 girls have died so far after receiving HPV vaccinations, and some 12,000 others have been adversely affected according to reports. Yet, the HPV vaccines, Gardasil (and Cervarix abroad), has not been proven to prevent cervical cancer. Crazy? It gets worse. Despite the FDA's own research, Gardasil shots are being mandated by more and more goverment agencies as a requirement for young girls to enter 6th grade. How many more will be forced to suffer, or die, before this is stopped?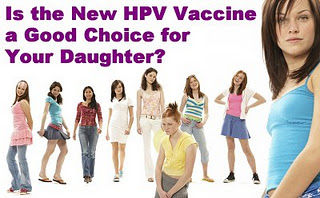 Thank you To SL for sharing the article with us @ ZEROVAXX!